本サイトは、クッキー(Cookie)を使用しております。Cookieは、本サイトの機能と利便性の向上、ならびに分析を目的に使用されています。設定を変更せずに本サイトを継続して利用することにより、Cookieの使用とプライバシーポリシーに同意したものとみなされます。プライバシーポリシーについてはこちらをご覧ください。
This site utilizes Cookie. Cookie is used to improve functionality and accessibility of this site, in addition to use for analysis. Your agreement to the use of Cookie and private policy is presumed by continual use of this site without changing its settings. For details on the private policy, please refer here.
Comments from the juries

FASHION PRIZE OF TOKYO審査員コメント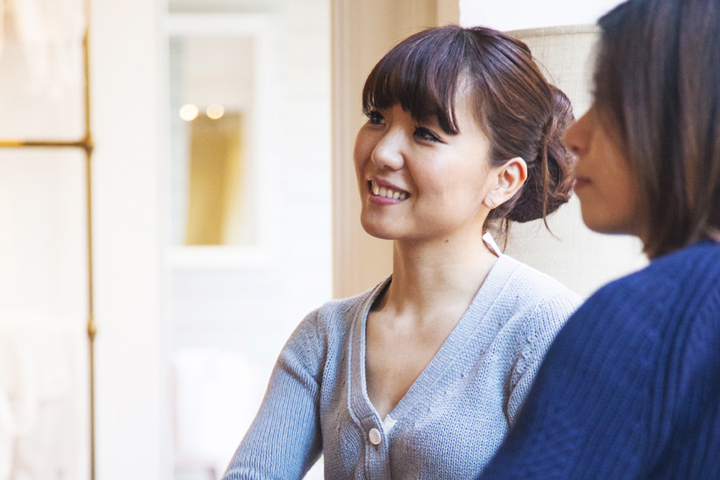 【1】 FASHION PRIZE OF TOKYOについて
―コンセプトや支援メニューなどについて賛同された点や、今後期待する点

とても良い企画だと思っています。
才能もあり世界で飛躍できるであろうブランドはあれど、様々な理由で本当にやりたい事が出来なかったり、海外で継続して発表する事が難しかったりとチャンスを逃してしまっているブランドは多くあります。
支援という形で、デザイナーやブランドに関わる方々が少しでもストレスなく、海外で勝負するチャンスを後押しできるというのは素晴らしい事です。 同じファッションの世界で生きる者として、日本のブランドが1つでも多く世界に出て成功することを願っています!
Regarding the FASHION PRIZE OF TOKYO
- Please tell us what aspects of this prize do you agree with, for example, its concept, support menu, etc., and what are your hopes for the future?
I think it is an extremely good plan. There are brands full of talent, with the potential to leap into the world, but many brand, for a variety of reasons, find it difficult to do what they really wish, or find it difficult to continue making overseas announcements, and are missing their chance.
I think it is wonderful to back-up the opportunity for designers and brands to try their hands in overseas markets, with the least possible stress on the designers and brands themselves, in the form of support. As a person making a living in the fashion world myself, I hope as many as possible Japanese brands will go out into the world and be successful!
【2】審査について
―エントリーブランドに対する感想、審査ポイント、受賞ブランドへ期待することなど
エントリーされたブランドさんは幅広く本当にジャンルも様々。審査においては『本物であること(確固たる独自性)』を一番に、物作りのレベルやMD面などトータルでのレベルを見させてもらいました。
Regarding judging
- Please tell us your impression of the entry brands, judgement points, and your expectations of award-winning brands.
There was a wide variety of entry brands, and the genres was diverse. In judging, I placed priority on the brand "being the real deal (that they have a firm individuality)", and looked at the level of the brand in totality, including their level of production and MD aspects.
【3】世界で戦えるポテンシャルのあるブランドの条件とは?
日本のファッションマーケットは海外と比べても特殊で、日本で実績のあるブランドだからと言って世界で戦えるというわけではありません。 世界のバイヤーやジャーナリストたちが求めているのは『心を揺さぶり高揚させる服。明確な独自性を持ったブランド。質の良さ。時代を感じる力。それらを持ちながらきちんと売れる服。』やはり全ての面において高いレベルが要求されると思います。
What are the requirements for a brand to have potential to survive in the world?
The Japanese fashion market is very unique in comparison to overseas markets, so being successful in Japan doesn't necessarily mean the brand will do well in the world.
Buyers and journalists of the world are looking for "inspirational clothes which uplift emotions. Brands which have clear individuality. High quality. Clothes which possess all such aspects and is sellable." In other words, I think a brand must possess prominent levels in all aspects.