本サイトは、クッキー(Cookie)を使用しております。Cookieは、本サイトの機能と利便性の向上、ならびに分析を目的に使用されています。設定を変更せずに本サイトを継続して利用することにより、Cookieの使用とプライバシーポリシーに同意したものとみなされます。プライバシーポリシーについてはこちらをご覧ください。
This site utilizes Cookie. Cookie is used to improve functionality and accessibility of this site, in addition to use for analysis. Your agreement to the use of Cookie and private policy is presumed by continual use of this site without changing its settings. For details on the private policy, please refer here.
Comments from the juries

FASHION PRIZE OF TOKYO 2020 審査員コメント
Oct. 19,2019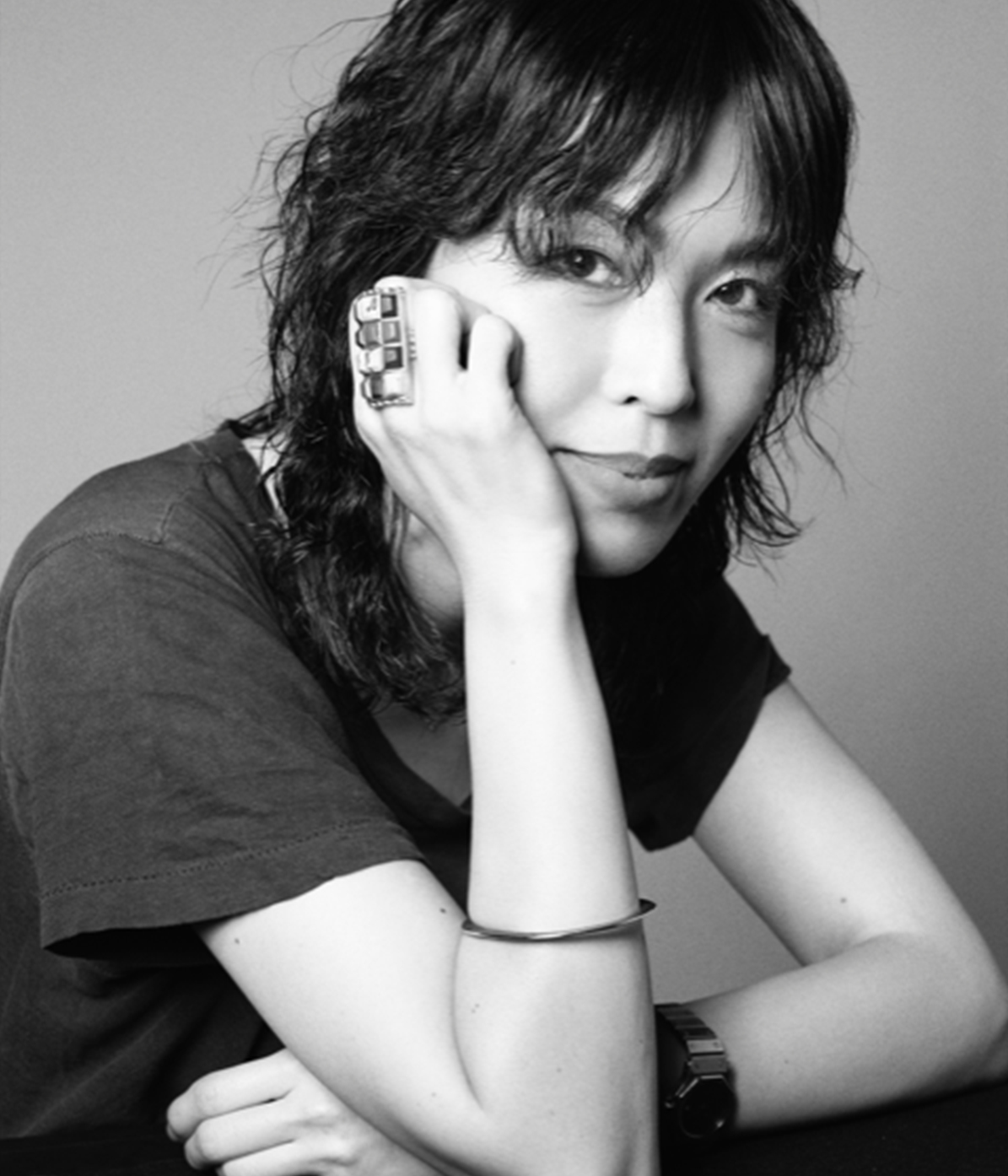 第3回FPT審査会後の総評

審査で重視していることは変わらず、生地を含め物作りの背景やクリエイティブのバランス、品です。 国内での安定な売り上げも含め、海外に今チャレンジするべきタイミングと思うブランドという視点で審査しています。 PRIZEも3回目となり、この審査基準をクリアしているという一定のラインが見えてきました。今回応募のブランドもこの条件を満たすブランドは幾つかありました。 そこをふまえた上で最終的には今の時代性を感じる魅力的なプレゼンテーション力や、今後も新しいクリエイティブを生む力があると感じるブランドに惹きつけられました。
General evaluation of the 3rd FPT screening board
What I place value on in judging is unchanged. The background of how the designer creates, including textiles, creative balance, and quality. Including steady domestic sales, I judge from the viewpoint of whether the brand is at a time when it should challenge overseas. Now that this PRIZE has reached its 3rd time, I think it is beginning to show that judgement standards have cleared a certain line. Among the entries, there were several brands which clear these conditions. With that in mind, in the end, I was attracted to the brand which presented an attractive presentation expressing the mood of the time and made me feel that the brand has the ability to continue giving birth to new creations.
第3回受賞デザイナー森川拓野氏 (「ターク」デザイナー) の選考理由
最初に目が止まったのがLOOKBOOK でした。 一見、今っぽいと言えばそうとも言えるのですが、ただ、空気感だけで上手にLOOKを作っているだけという感じはなく、素材の良さや、クリエイティブの面白さは写真からも伝わってきました。実際ショールームに伺い、ラックに掛かっているアイテムの惹きつけられるような佇まいや、デザインとプライスのバランス、森川さんの物作りへの思い、新しい発想や独自の面白い視点でのデザインに可能性を感じ、海外でも更に勝負ができるブランドだと感じました。 プレゼンテーションやショーで世界観を見るのが楽しみです。
Your reason for selecting the winner of the 3rd Takuya Morikawa(TAAK designer) FPT Award
The first thing that caught my eye was their LOOKBOOK. At first glance, it can be said that it looks very now-like, but it wasn't like they competently created a good-looking LOOK just by mood. The photos well conveyed the good quality of the brand's textiles and their creativeness. I visited their showroom, and felt possibility in the attractive appearance of their items hanging on the racks, their balance between design and price, Mr. Morikawa's passion towards creation, his designs made through new ideas or original unique point of view, and I felt this was a brand which has a fighting chance overseas. I'm looking forward to seeing their world view in presentations and shows.
第3回目受賞者 岩井良太さん(オーラリー)のパリでのコレクション発表や東京の凱旋イベントなど、受賞後の活動をご覧になっての感想
前回のパリでのプレゼンテーションでオーラリーの世界観がグッと大人に変化し、ベーシックの枠にとらわれず、オーラリーというブランドのカラーが確立したとても魅力的なブランドに感じました。 イベント等で見せる大らかな岩井さんのキャラクターも含め、よりファンが増えたのではないかと思います。
Your impression of having seen the 3rd award winner, Mr. Ryota Iwai's (AURALEE) collection presentation at Paris, triumphant return event at Tokyo, and activities after receiving the award
In the last presentation at Paris, I felt AURALEE was a very attractive brand. Their world view has matured greatly and have established their own color as a brand without being taken prisoner by the frame of chic. Including Mr. Iwai's big-hearted characteristic seen at events, etc., I think the number of AURALEE fans have increased.