本サイトは、クッキー(Cookie)を使用しております。Cookieは、本サイトの機能と利便性の向上、ならびに分析を目的に使用されています。設定を変更せずに本サイトを継続して利用することにより、Cookieの使用とプライバシーポリシーに同意したものとみなされます。プライバシーポリシーについてはこちらをご覧ください。
This site utilizes Cookie. Cookie is used to improve functionality and accessibility of this site, in addition to use for analysis. Your agreement to the use of Cookie and private policy is presumed by continual use of this site without changing its settings. For details on the private policy, please refer here.
Comments from the juries

FASHION PRIZE OF TOKYO 2019 審査員コメント
Nov. 8,2018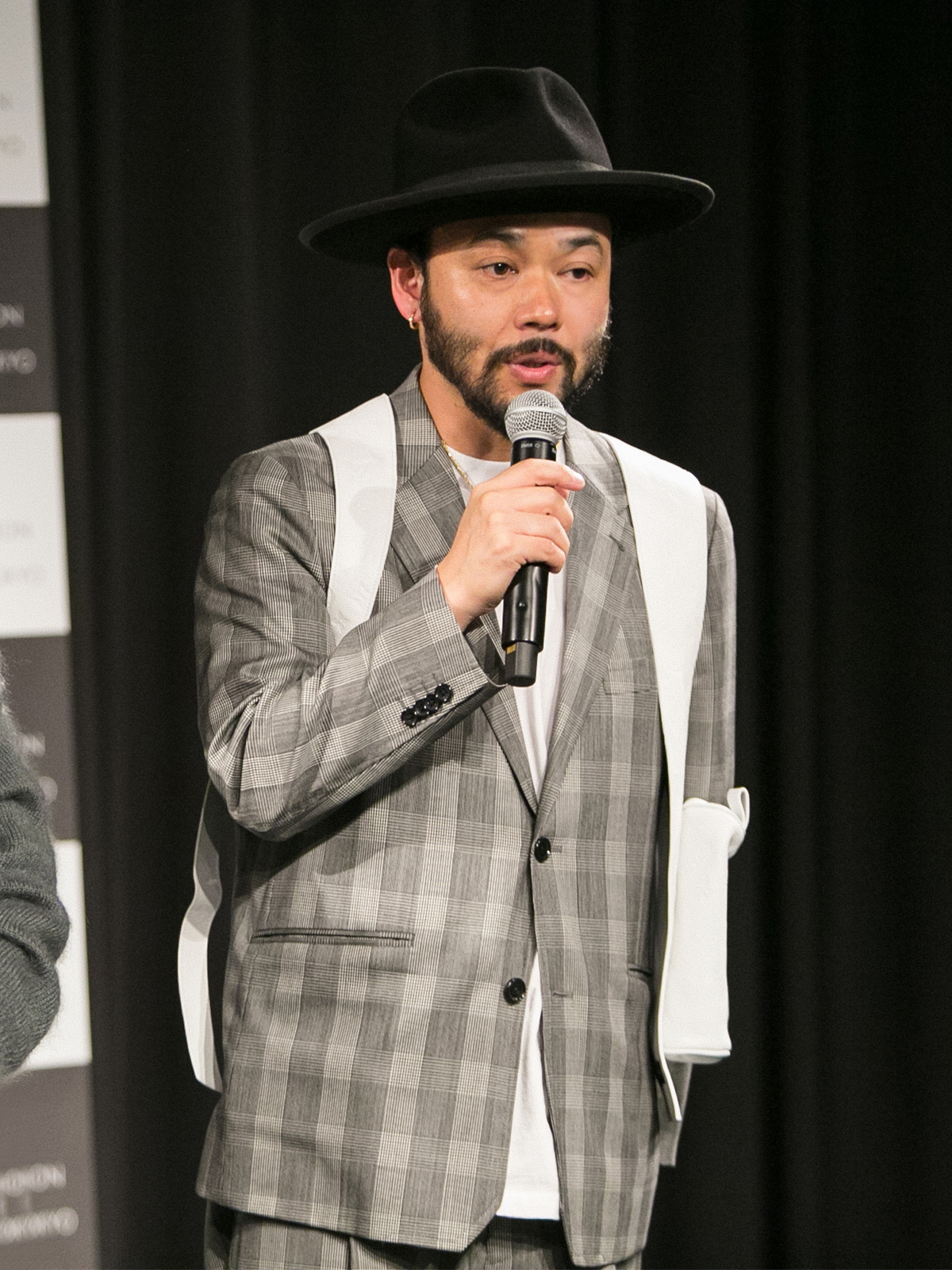 第2回FPT審査会の総評

第1回目受賞デザイナーMame Kurogouchiの黒河内真衣子さんの次として、良い意味で期待を裏切りつつも、なるほど、と納得してもらえるような流れは意識したつもりです。
General evaluation of the 2nd FPT screening board
I think it was a choice which falls short of people's expectations in a good sense, as the next after the 1st award-winning designer, Ms. Maiko Kurogouchi of Mame Kurogouchi, but at the same time, a choice which people would consent to the flow.
第2回受賞デザイナーの選考理由
日本国内のデザイナーが海外進出し難い点の一つとして、日本だけでセールスがある程度成り立ってしまうので、言葉の壁やコミュニケーションも含めて海外に出ようとするデザイナーが少ない、というのが挙げられます。 今回はまさに応募デザイナーの中でもダントツで国内セールスは申し分ないブランドですが、それでもこれから先を見据えて海外を目指そうとする志に心を打たれ、選ばせて頂きました。
Your reason for selecting the winner of the 2nd FPT Award
As one aspect which hinders Japanese designers to advance overseas, the fact that they achieve a certain level of sales domestically, so not many are motivated to go out into the world overcoming language barriers and communication difficulties, can be raised. This time's winner is exactly such a brand, priding top domestic sales of all the entry brands, and yet, with an eye on their future, they are willing to challenge themselves to go out into the world. I was moved by their will and chose them.
第1回受賞デザイナー黒河内真衣子さんの受賞後の活動をご覧になっての感想
今回の受賞をきっかけに海外アカウントも増え、国内セールスも相乗効果で上がったと聞きました。何よりも先月のパリで黒河内さんとお話しした時に、デザイナーであり社長でもあるので、当たり前ですがデザイン以外の仕事もやらなくてはならないので忘れてしまいそうになる時もあったけれども、当初の夢でもあった、パリでコレクションを発表することができて本当に良かったと伺いました。自分は今までバイイングを通じて海外デザイナーを国内にご紹介することが多かったのですが、審査員という立場から日本のデザイナーを海外にご紹介することをサポートできるのはとても楽しいし、やりがいがあると黒河内さんの言葉を聞いて改めて思いました。
Your impression of haven seen the activities of Ms. Maiko Kurogouchi, award-winning designer of the 1st FPT
I've heard that through winning this award, their overseas accounts have increased, and as a synergistic effect, their domestic sales have also increased. But above all, when I had a chance to speak to Ms. Kurogouchi at Paris, she said, because she is a designer and president of the brand, she is often forced to do work other than design, which at times, makes her forget her original dream of announcing her collection at Paris, but thanks to winning, she was able to realize her dream, and is very happy about it. Through my career as a buyer, I've mainly introduced overseas designers to the Japanese market, but I enjoy supporting the introduction of Japanese designers to overseas markets as a judge, and hearing Ms. Kurogouchi's words made me renew my feeling that this is a worthwhile thing.